i was busy planning my whole week this week bc i was afraid that i'd be bored to death lol. and it turned out to be one of my busiest weeks ever.
-____-" i amuse myself sometimes.
i'm totally not complaining though, as i get to catch up with everyone before i head back to KL this Friday night/ early Saturday morning. yeah and it's kinda retarded bc my flight is at freaking 3.30 am and the last Star Bus that leaves the city is at 9.30pm. therefore, i'm basically stranded in Tullamarine for approximately 4-5 hours before my flight :((( SIGH. oh wells, not that i've a choice anyway.
anyhooo. the girls (Alice, Joce and I) decided to give Cumulus Inc a try, since we'd been hearing raved reviews about their food :))) and definitely no regrets dining there because the food. is. just. simply. orgasmic. OR nom-gasmic if you may. lol i love that word. nomgasmic nomgasmic nomgasmic!
since Keith recommended the lamb shoulder, we decided to order it, along with a starter- soft shell crab with thai chilli and mayonnaise and a salad - poached prawns and white cabbage :)) all of them tasted amazinggggggg. mmmhmmm.
Joce and Alice :)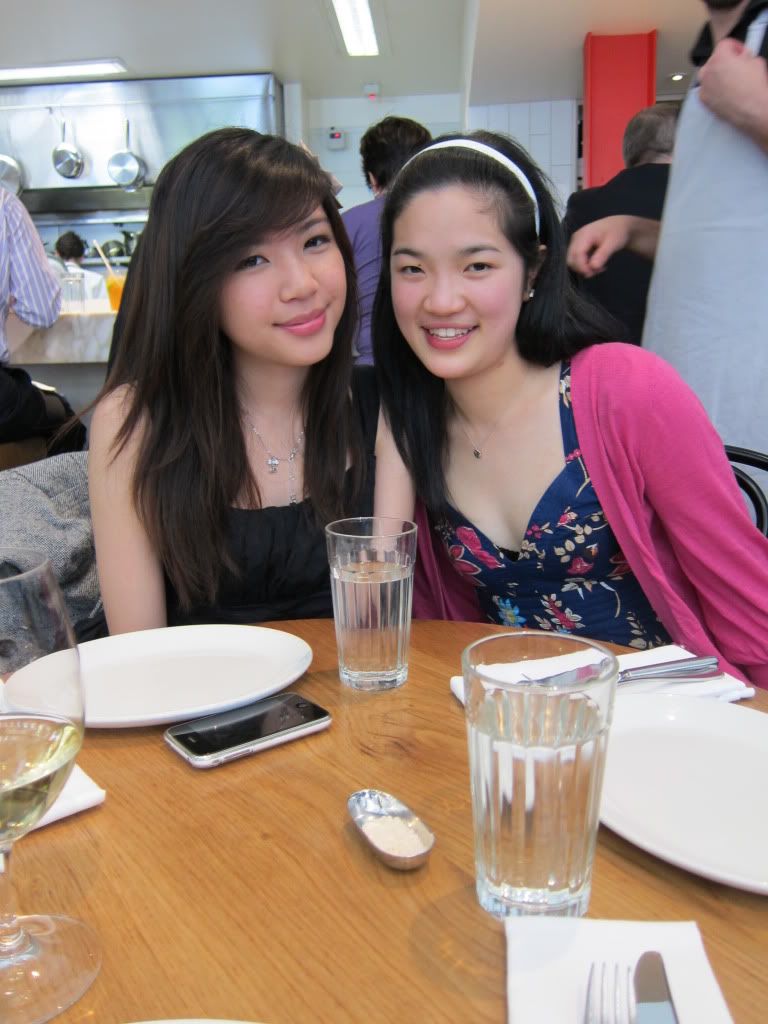 Moi and Joce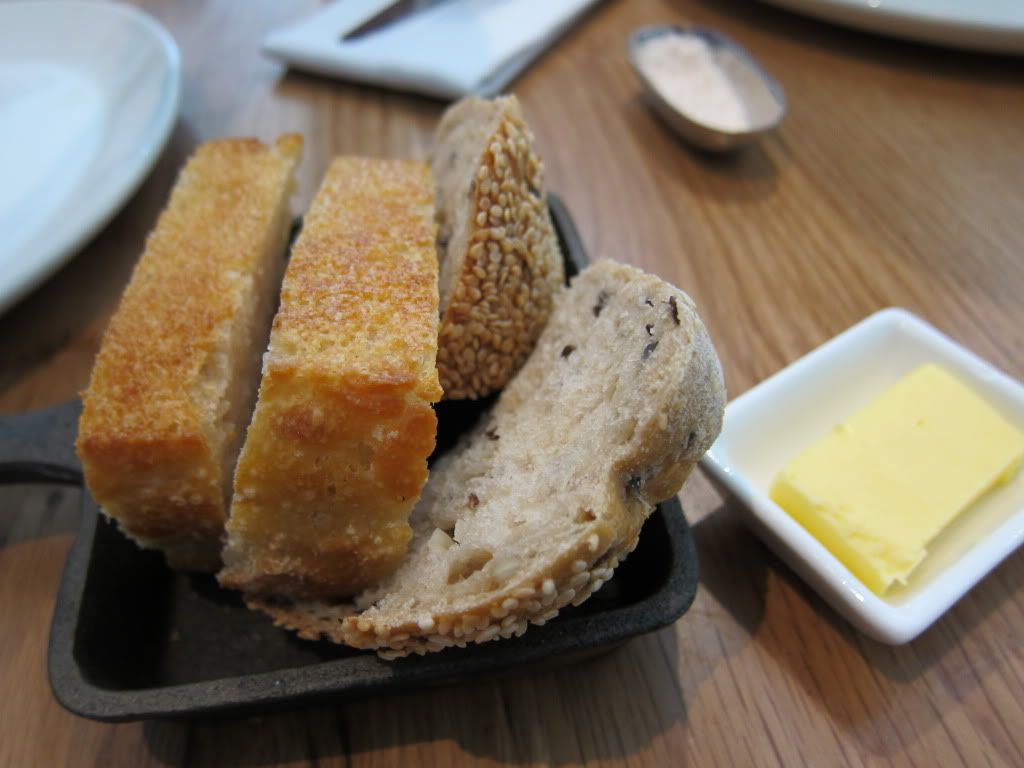 Bread & Butter
the one on the left is like a spongy bread. soooo goooddd.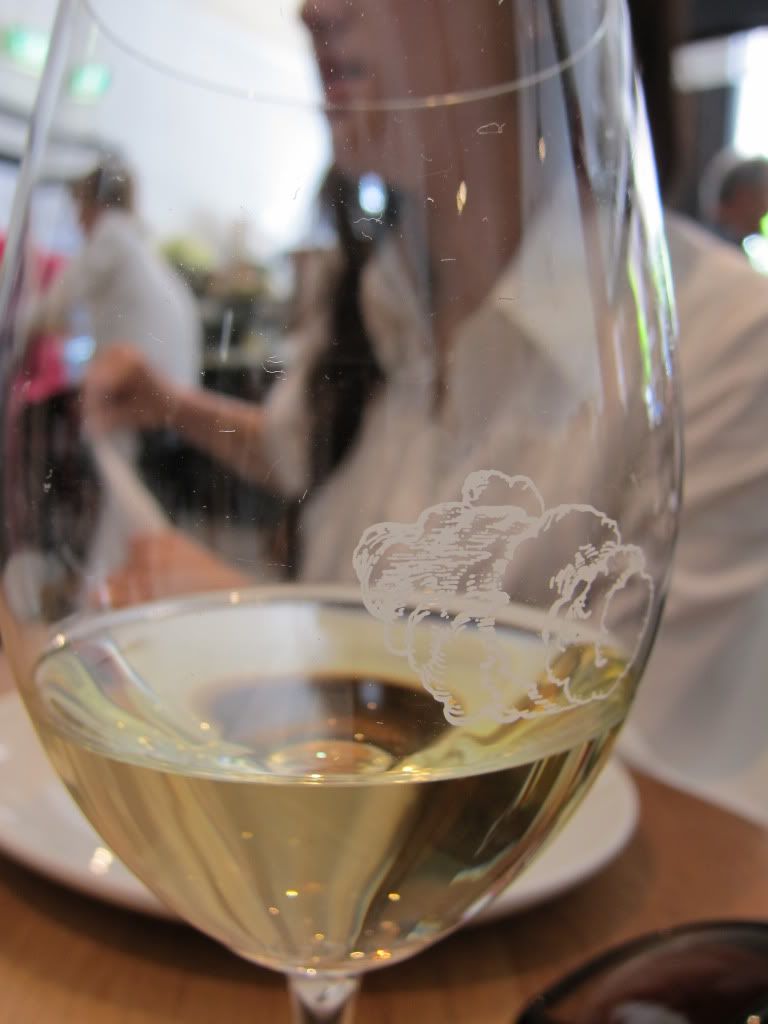 the area was much smaller than i've expected it to be.
it seemed much more spacious in photos :)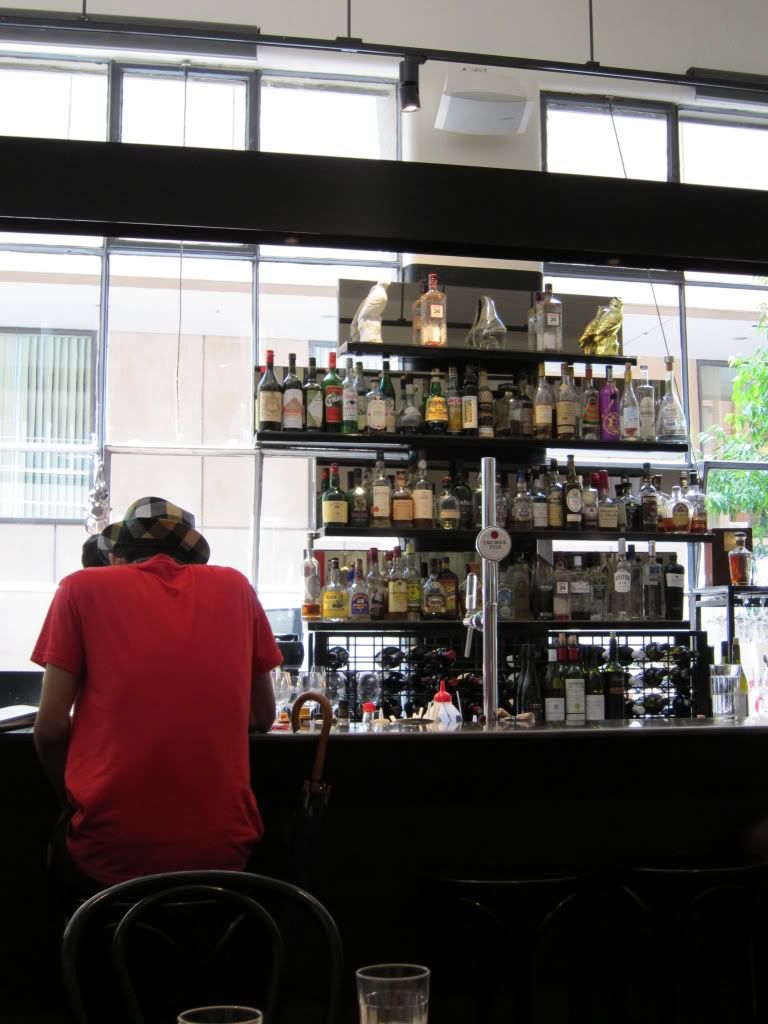 quaint bar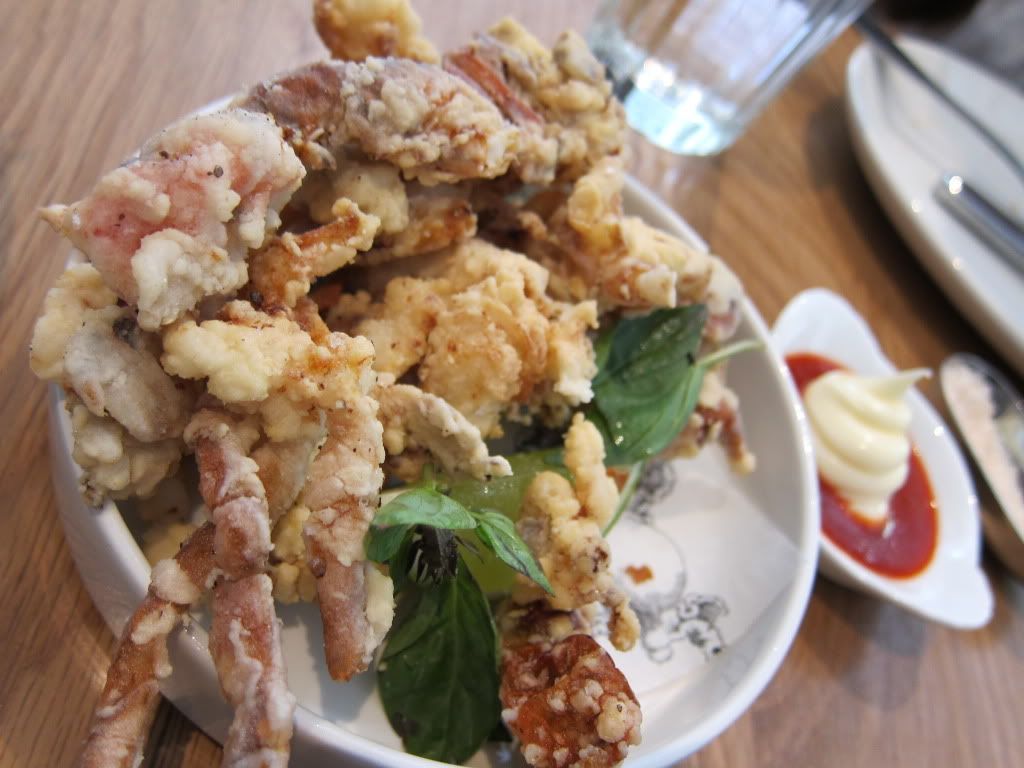 starter - soft shell crab with thai chilli and mayonnaise
it was so tasty :)) the crab was cripsy and the sauce wasn't an overkill. it was just right.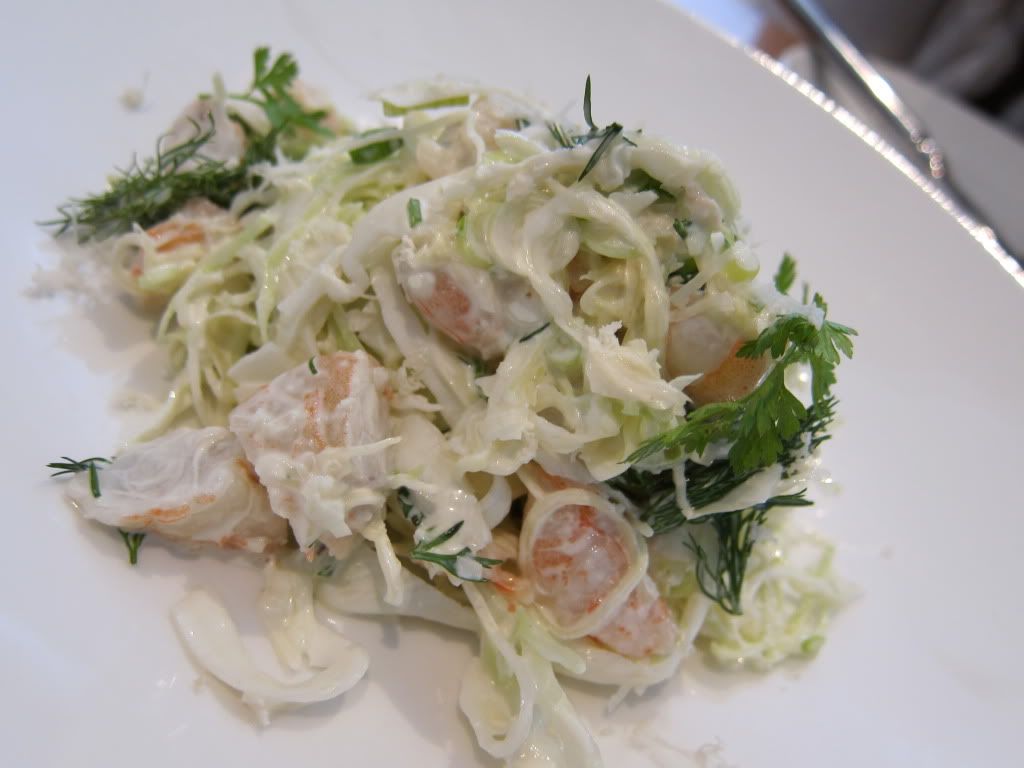 salad - poached prawns tossed with white cabbage :)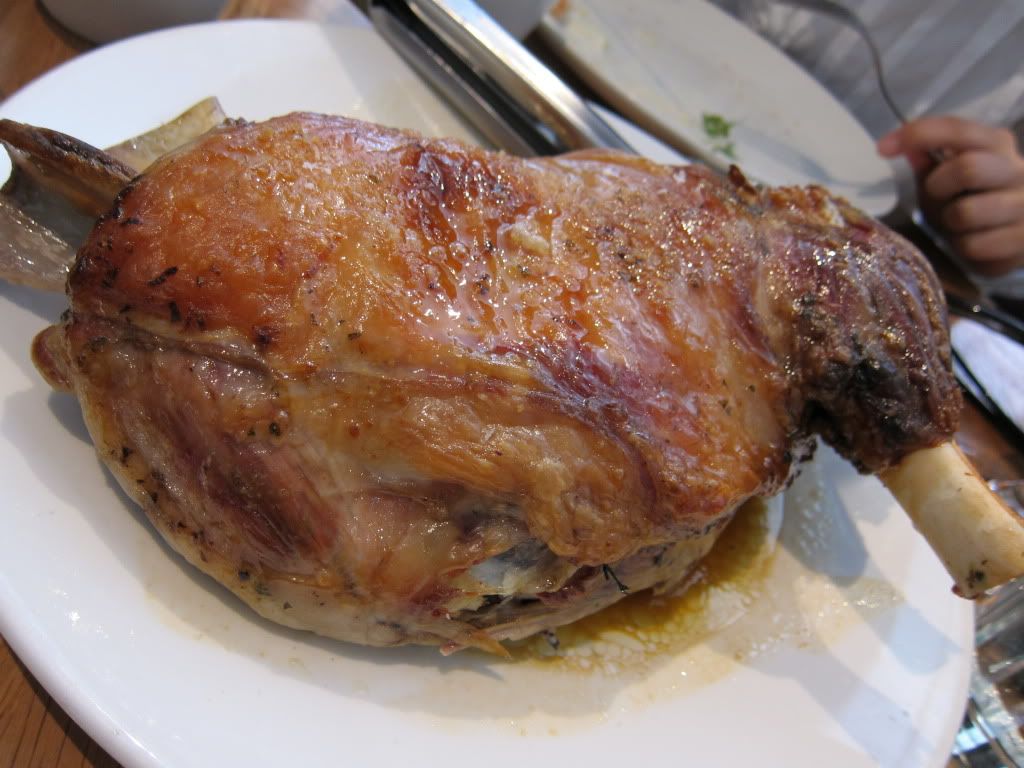 main- slow cooked lamb shoulder
BEST. MAIN. EVER.
it was absolutely massive. we couldn't even finish half of it cuz of it's size.
the lamb was soooo tender and its skin was crisp as well. best combination of both :)
the meat's texture was amazing. it wasn't overcooked and neither was it too soft either.
mmmmm. nomgasmic indeedy!
we headed off to Southgate to chill on a lazy Tuesday afternoon haha. the weather was perfect today :)) totally a good beach weather. it was a good relaxing day, with both of us sitting at Trampoline's, having a good talk about everything :)) ahhhh life's good.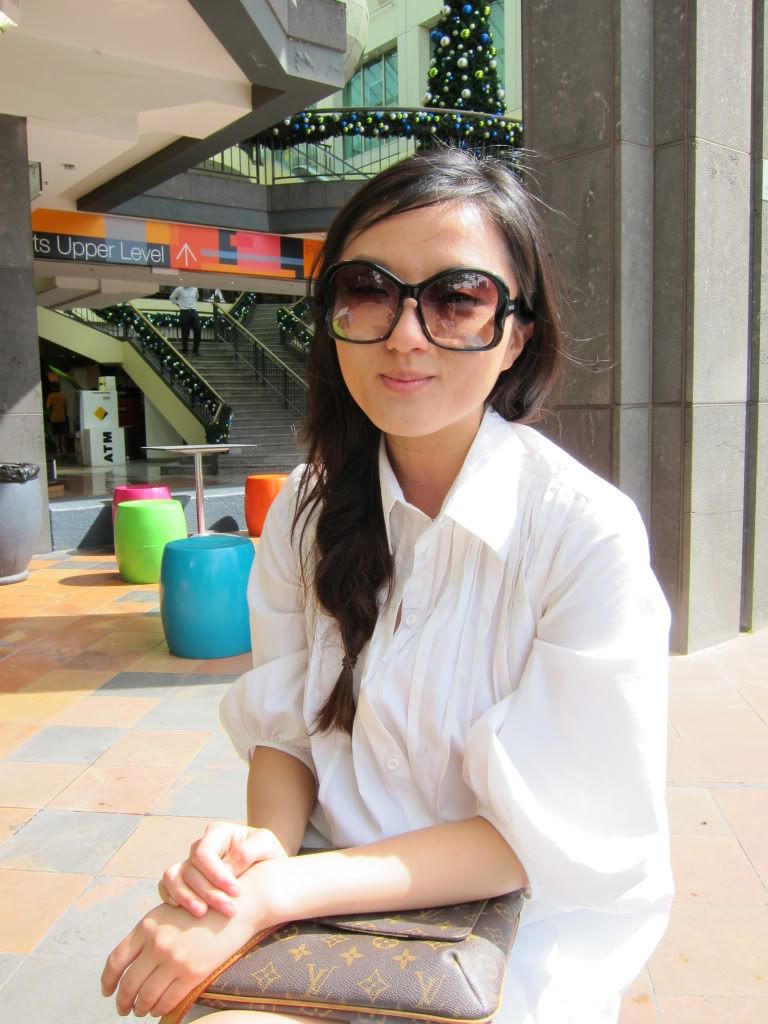 lovelove.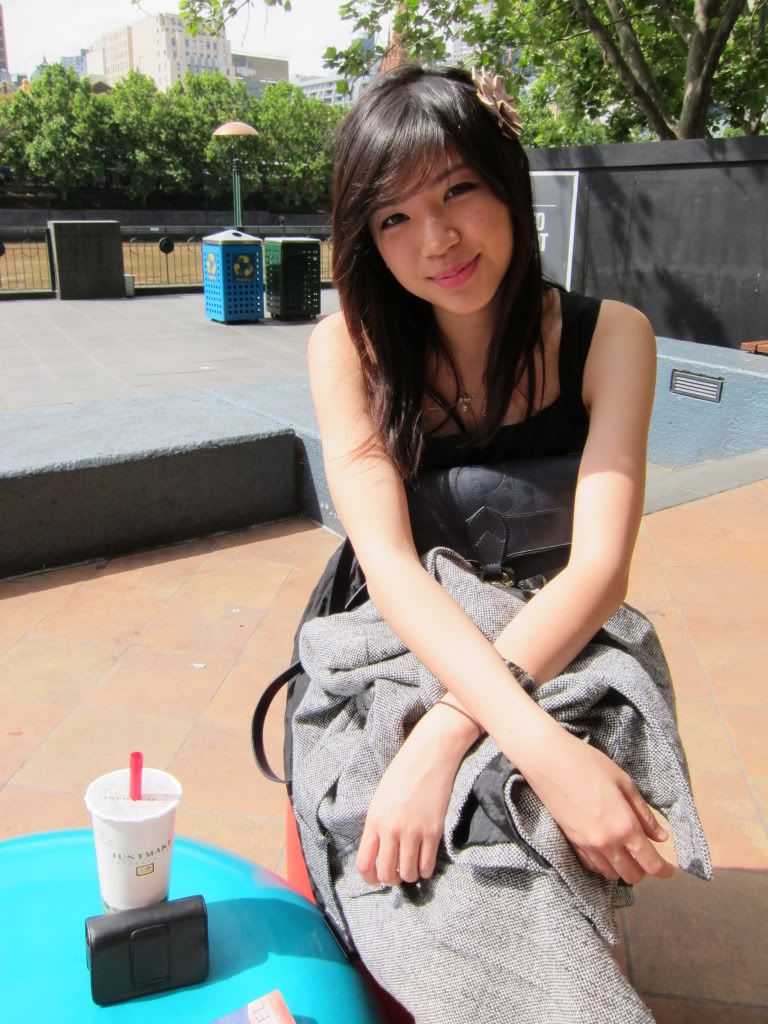 armed with bubble tea. heehee. asian ftw!
after Alice left with Yoshi, i was split between going home and exploring the city :)) i always wanted to explore the city on my own, discovering new streets and tiny lanes. it's always a good surprise to find something new :)) so i walked all the way from Flinders to La Trobe, turning at every corner that i've an inkling to. it was meeeeeeeee time <3 just enjoying being on my own :)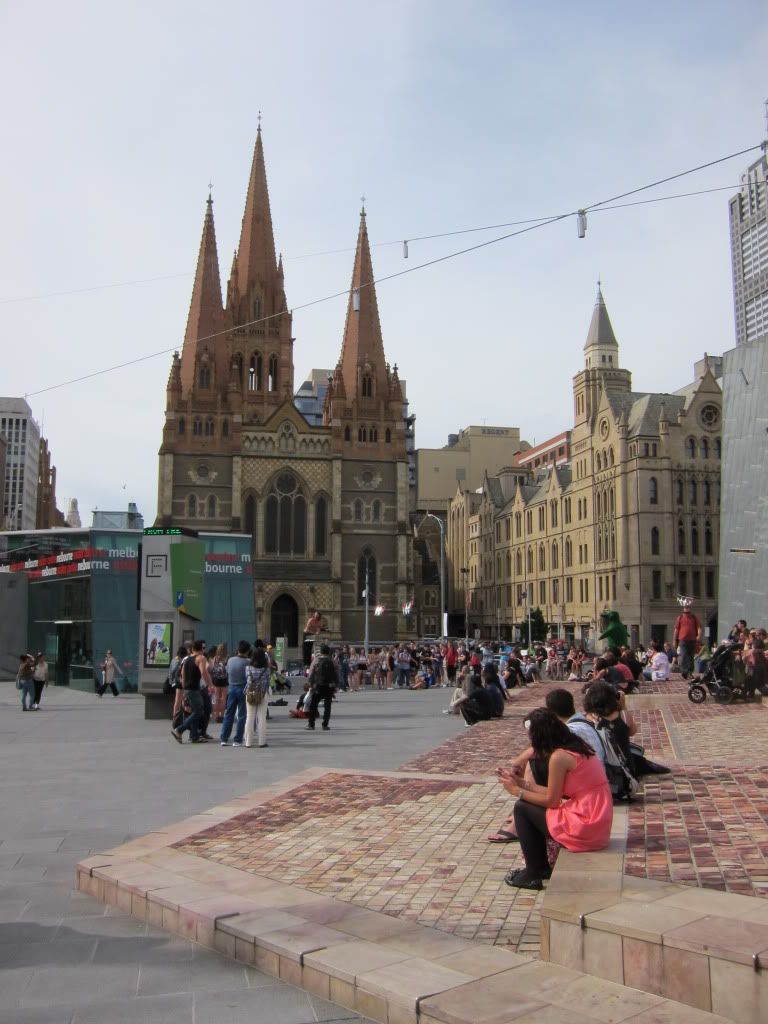 Fed Square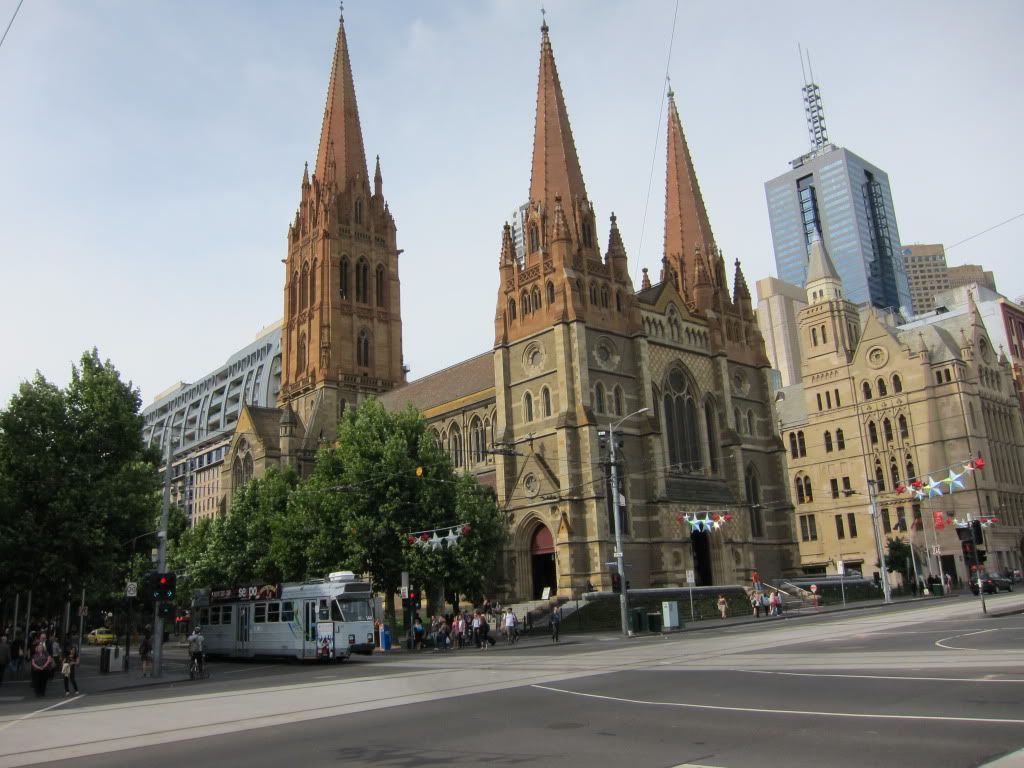 St. Paul's cathedral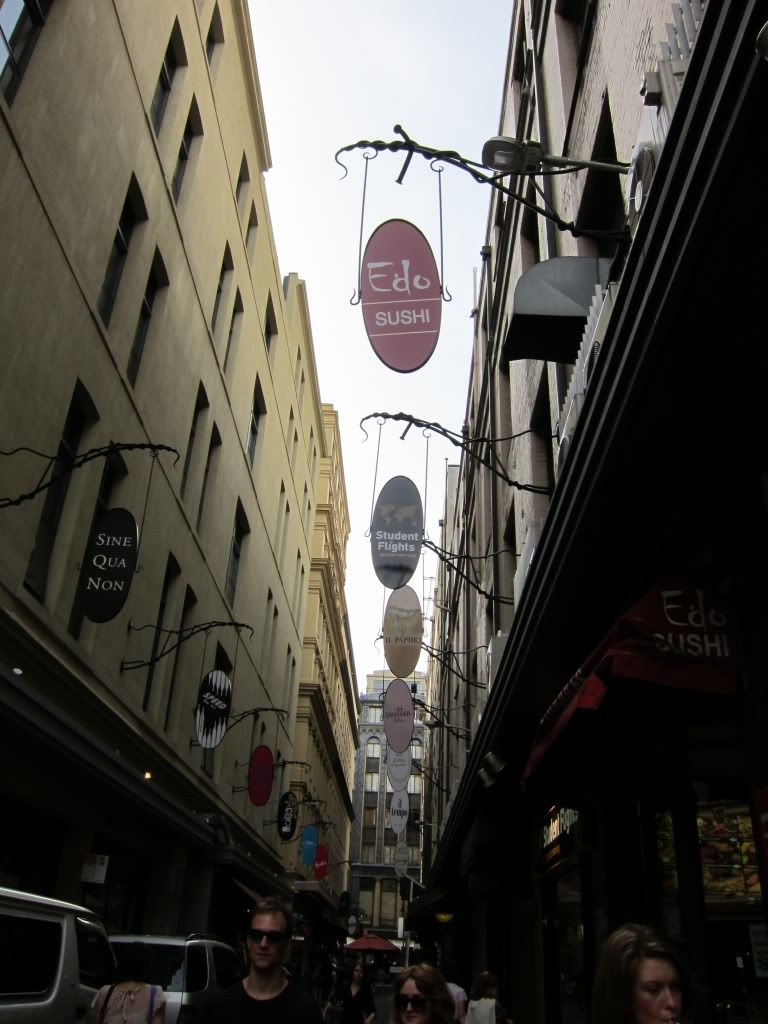 Degraves Street
there are quite a few quaint little cafes and restaurants located along this street :)
and i've always wanted to try Little Cupcakes.
need to find another cupcake fan! lol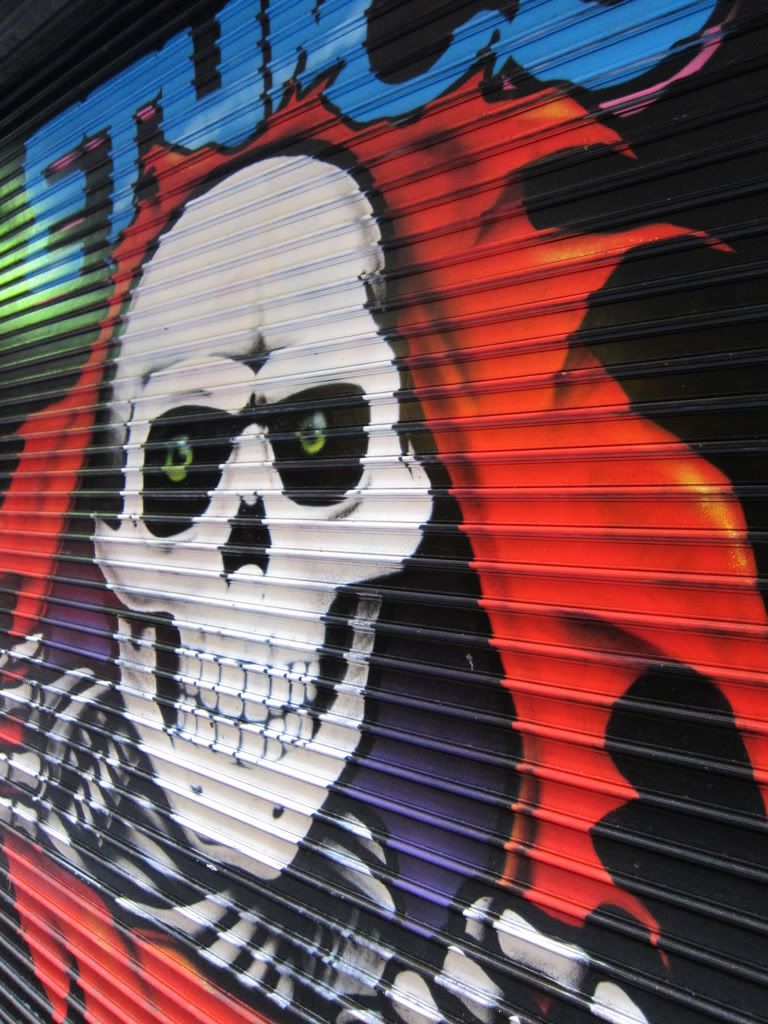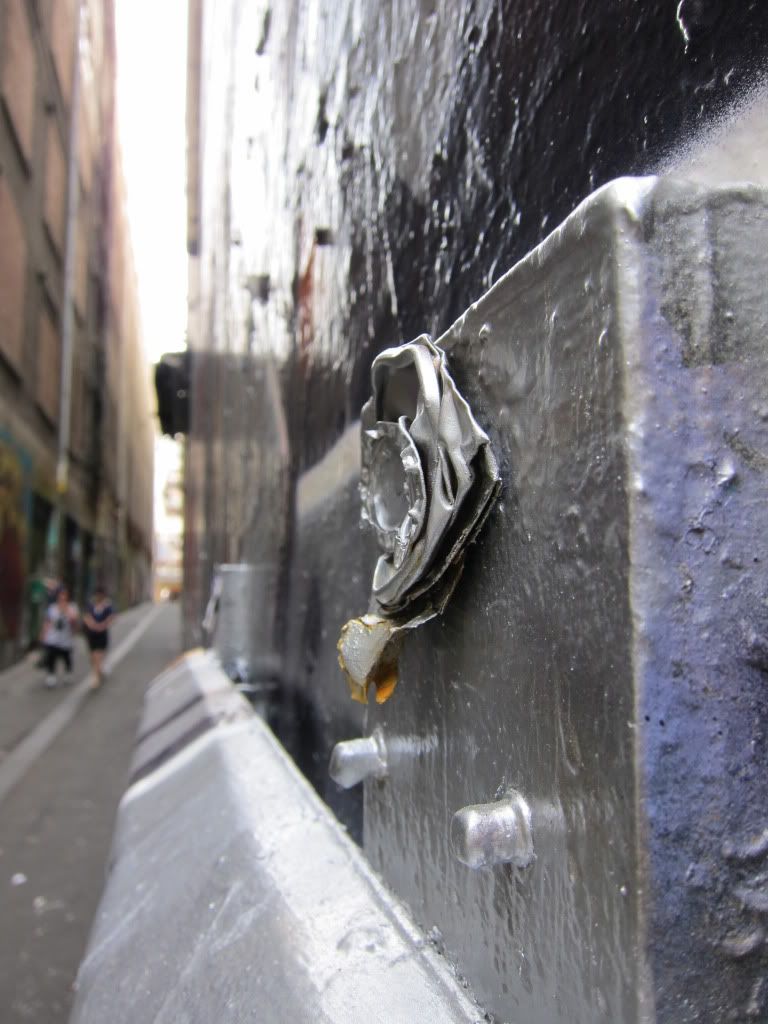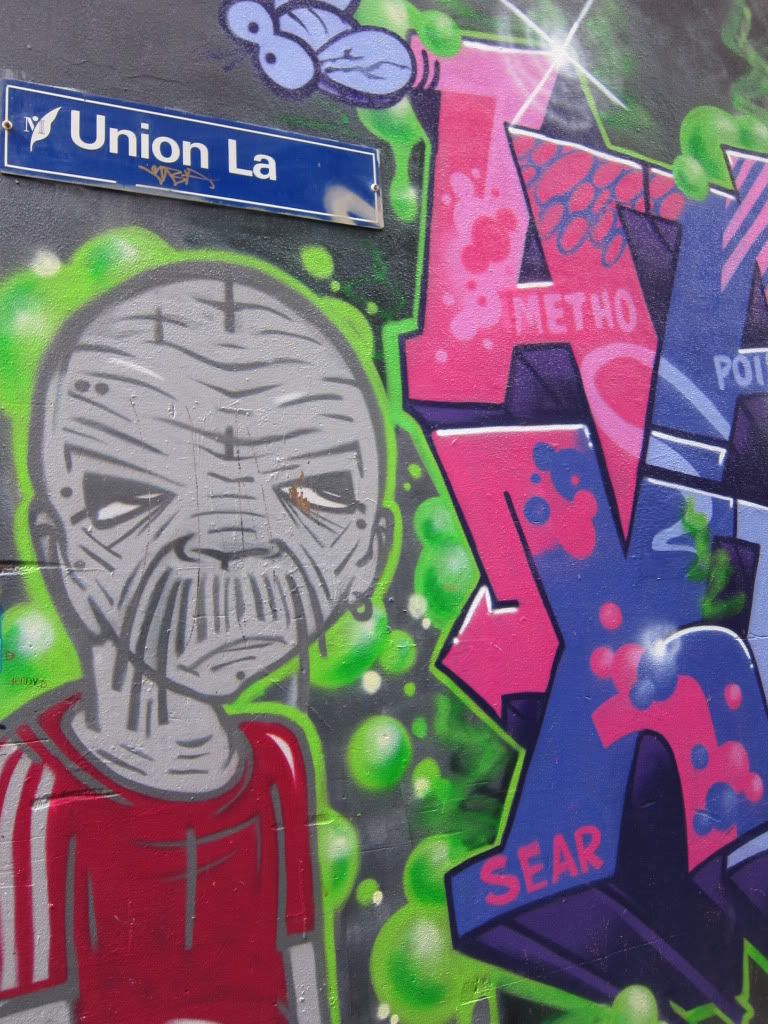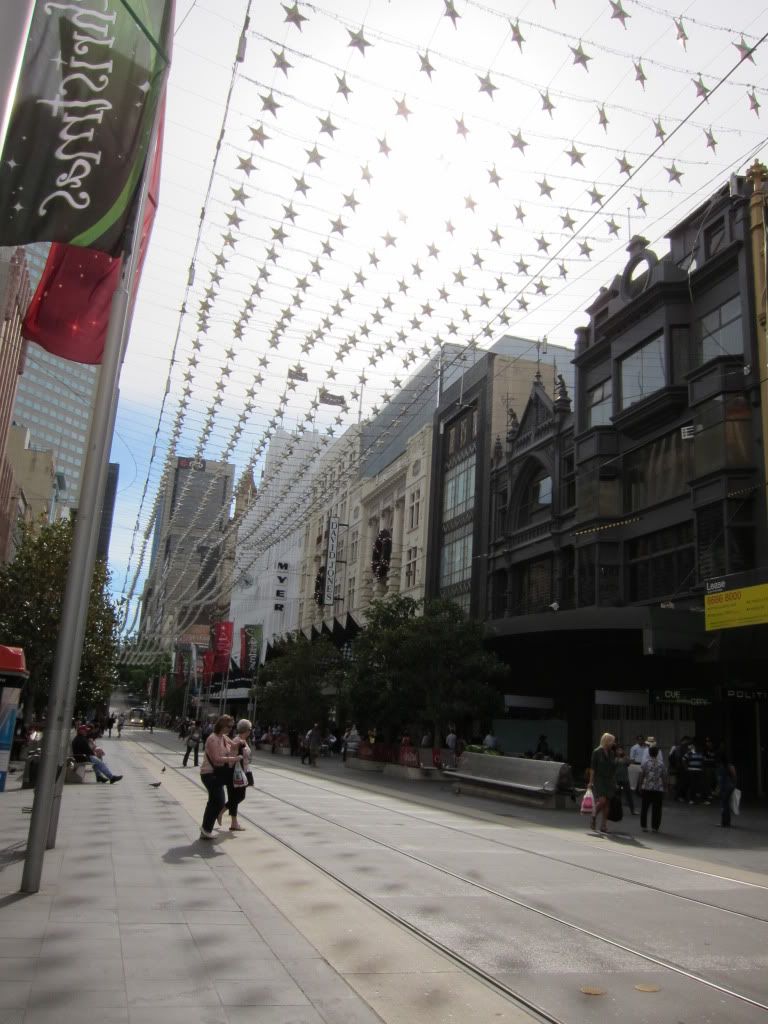 Bourke Street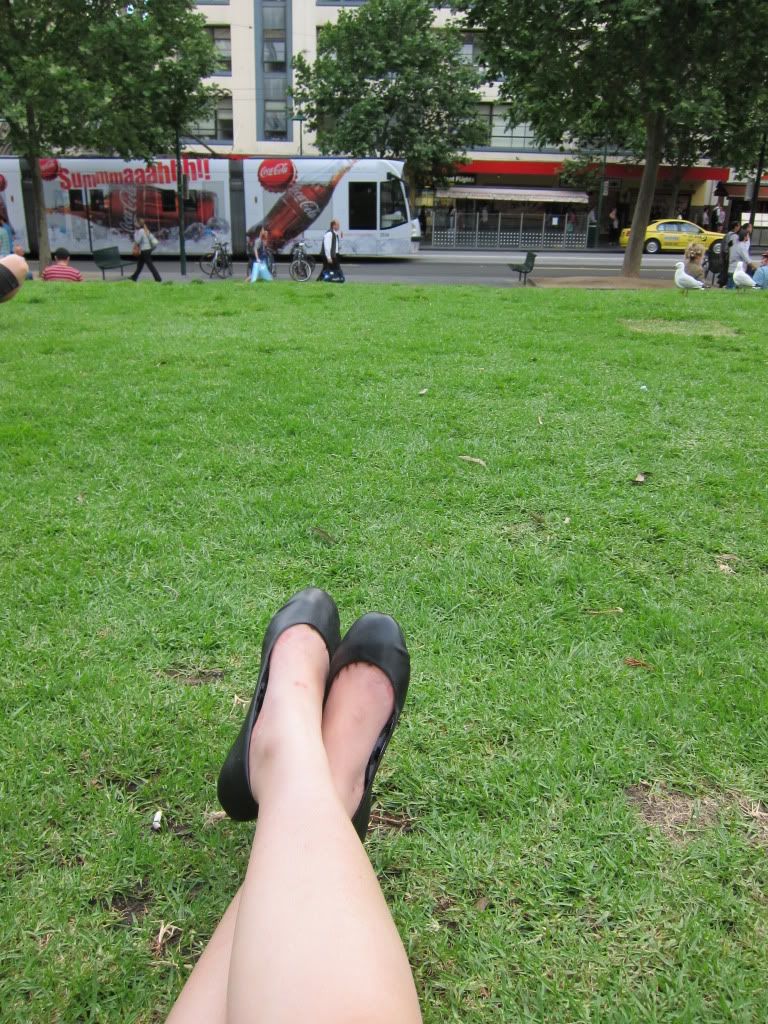 lying on the lawn outside State Library
bc i just felt like doing so. lol!
uber happy when the weather is sunny :))
grabbed a drink from Safeway and just lied down, staring at the sky :)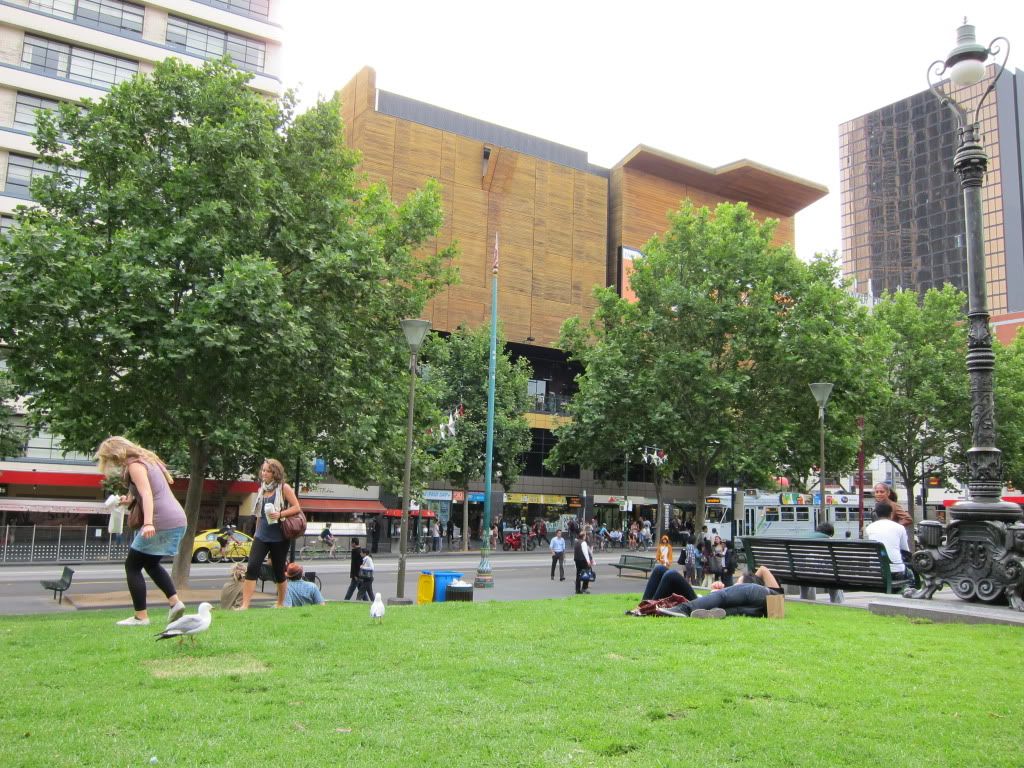 haha. this guy was mega annoyed when the asians near him attempted to feed the seagulls.
mainly bc the bread crumbs they were throwing at the seagull kinda showered over him and his book.
LOL.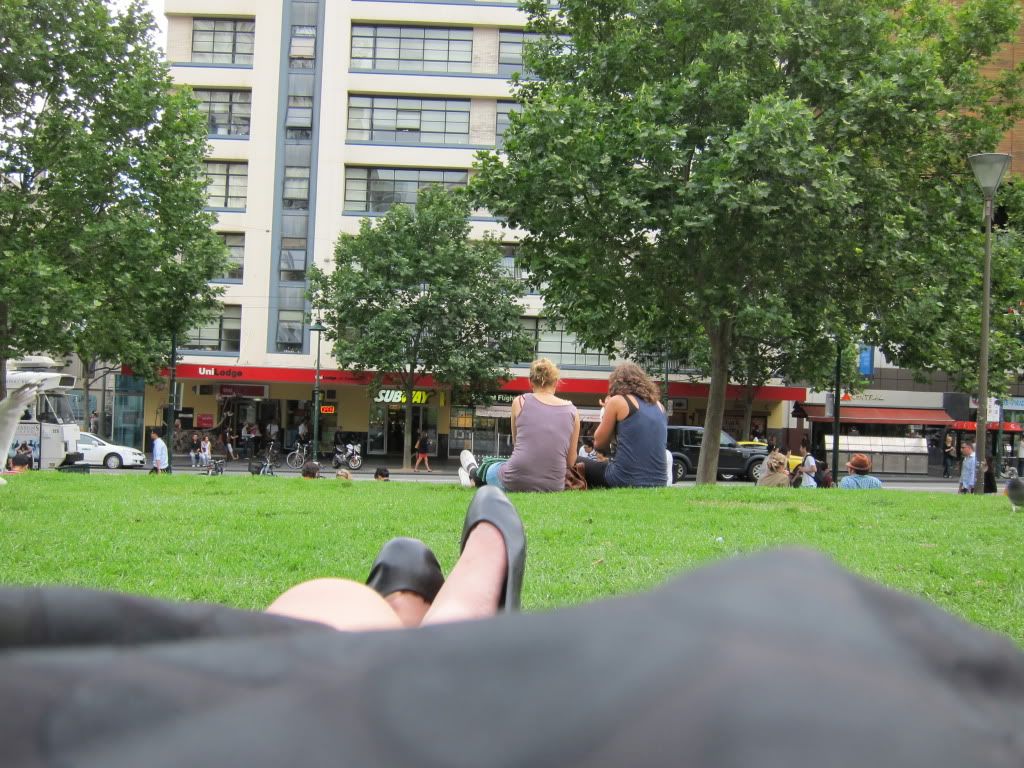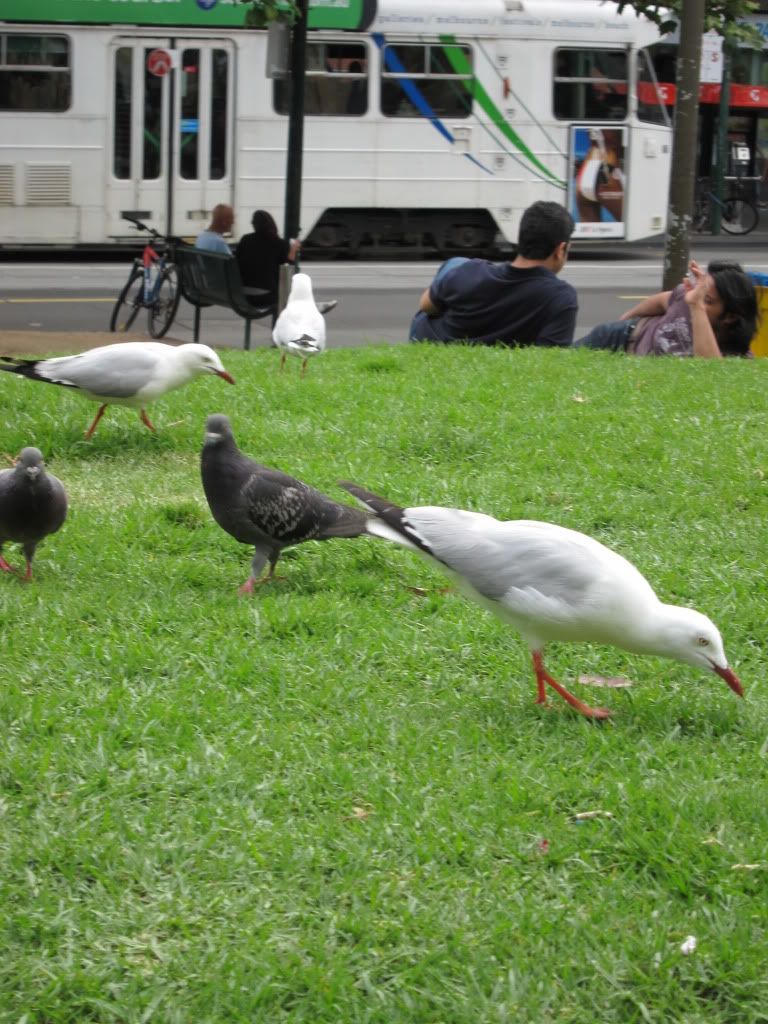 yeah. melbourne is pretty infested with seagulls and pigeons
Alice's arch enemies. lol lol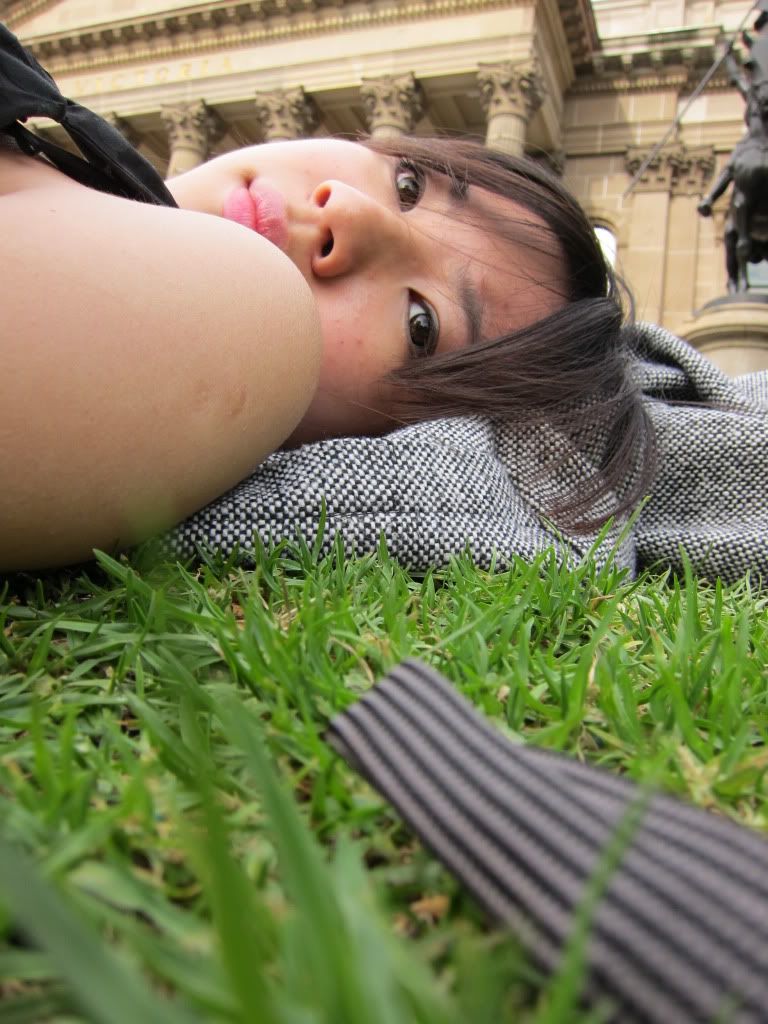 :)
yeah after such a big meal, Alice doesn't wanna do dinner at Tempura Hajime tomorrow anymore :((((
me ish sad. the whole restaurant only takes 12 seatings per dinner session and i managed to book it miraculously. lol lol. i'm NOT giving up my reservation!! damn it :(
anyone wants to dine with me tomorrow? lol.
hmm. maybe i should go with guy-from-club since he asked whether i'm free for dinner.